Last week, I released a new pattern in a collaboration with Stitch Sprouts and Baah Yarn.
Athalia uses 3 colors of Baah Aspen, a 75% merino/15% silk/10% cashmere sport weight yarn.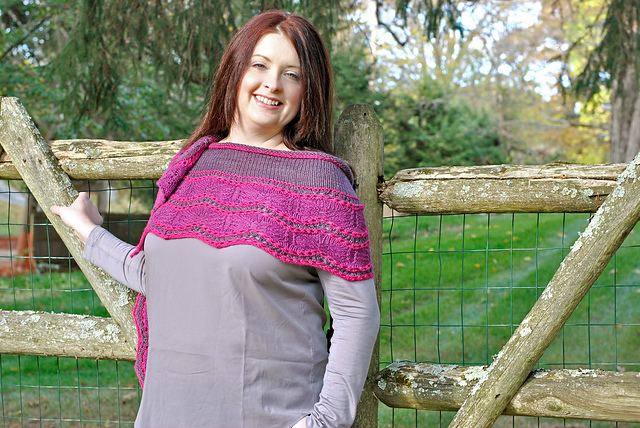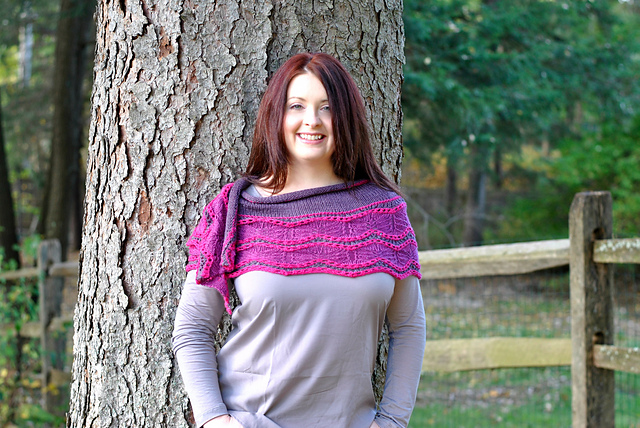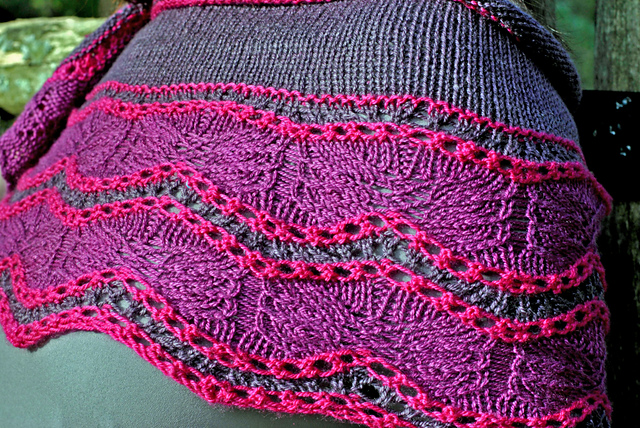 Athalia is a crescent shawl worked from the bottom up. The lace edge incorporates all 3 colors of the shawl, and the shawl body is worked in one color. The shawl body uses short rows to shape the shawl. While the lace edge is a little more toothsome, the shawl body is a breeze to knit. It's a nice meld of mindful and mindless knitting.
Athalia is available as part of an e-book with 3 other patterns that use multiple colors of Aspen or the pattern can be purchased individually.
The e-book is $15.50 and the individual pattern is $6.