Gradient yarns and mini-skein packs are so trendy right now and for good reason. They're beautiful!! I'm a sucker for a beautiful gradient. Back last year, the LYS where I work started carrying Wonderland Yarns Mini-Skein packs. I bought a pack with no idea of what to do with it.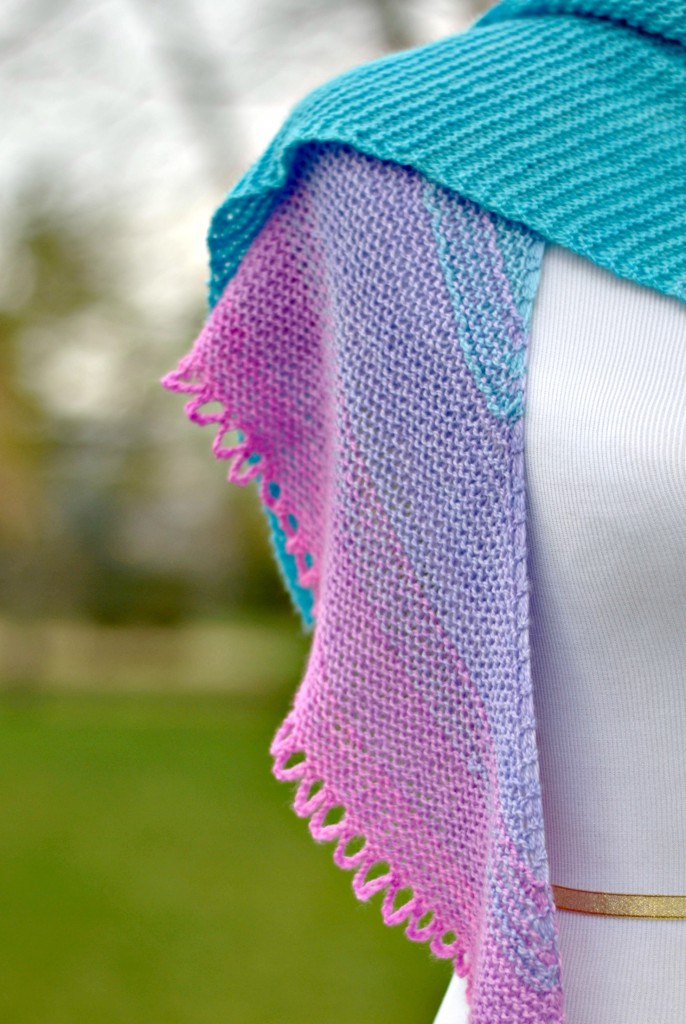 I decided I was going to keep it simple. An asymmetrical, all garter stitch shawl.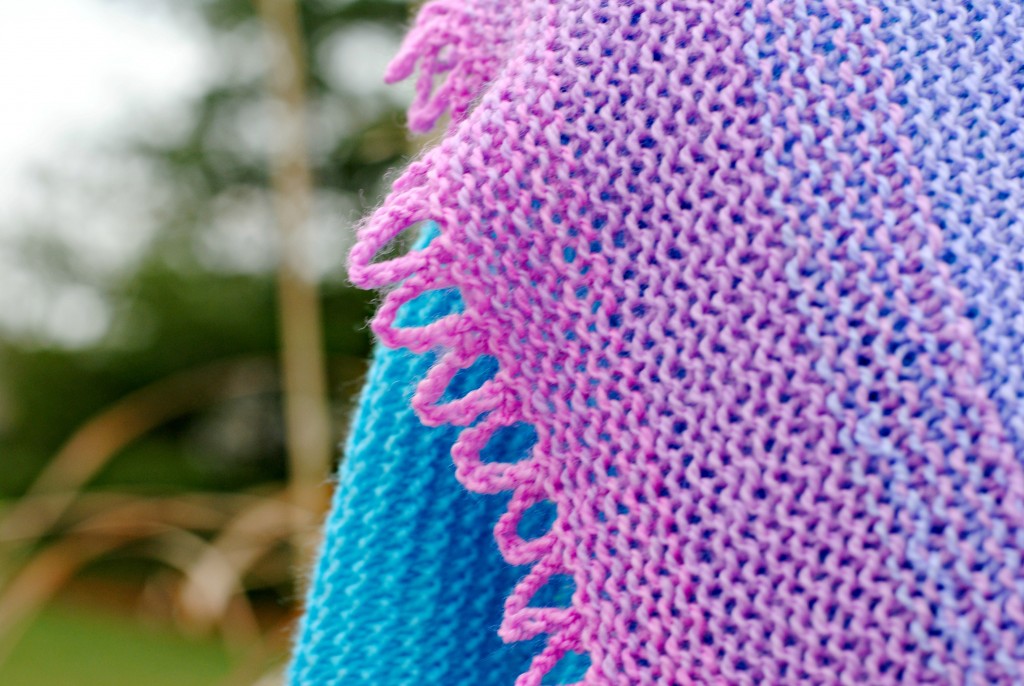 The pattern is going out to test knitters today, and it will be ready for release by the end of March.
Maybe I'll knit another one with one of the two other mini-skein packs I have. I just can't resist them! Do you like gradient yarns? Do you have a bunch of mini-skeins? What do you like to knit with them?