When I was at Rhinebeck this past October, we stopped in The Knitting Garage, located inside the Stickle's store. I bought a skein of Hedgehog Fibres DK in Birthday Cake. It was a total spur of the moment purchase, but I'm so glad I grabbed a skein.
Over the course of the Christmas holiday, I chose a pattern to use with the yarn. I wanted something that was an easy knit and wouldn't compete with the speckley goodness of the yarn.
I chose Hermes Baby by Rachel Coopey.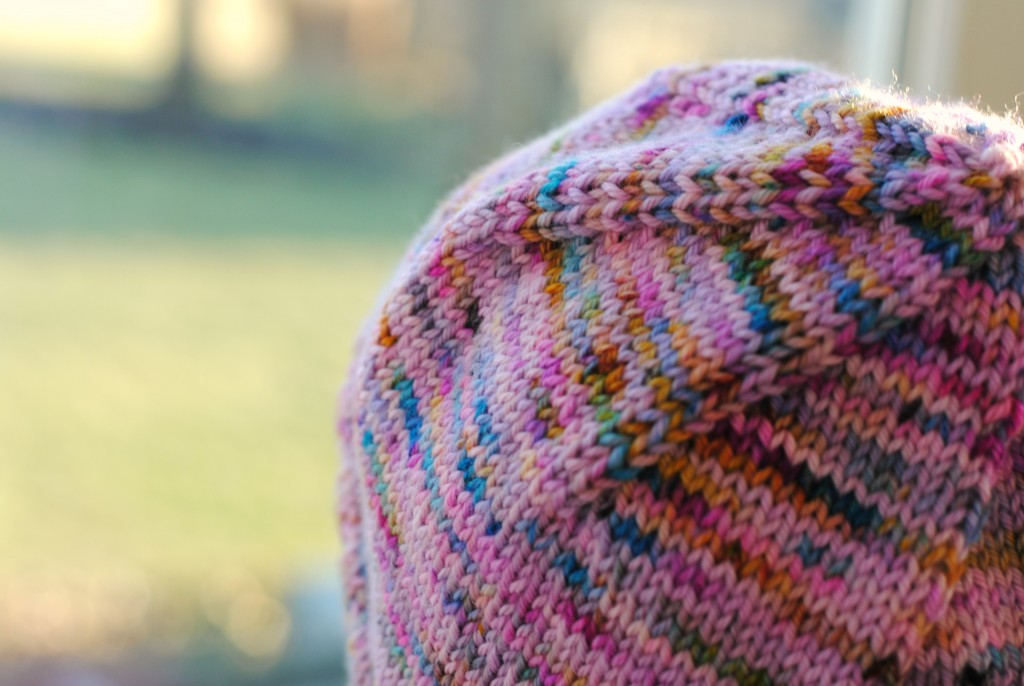 I think my pairing of this pattern with this yarn was just perfect. Simple hat, fun yarn. It was a nice 2 day project for the lazy days after Christmas.
This week, I finally finished a new design. I'll admit that I wasn't looking forward to the finishing on this. I'm pretty terrible with grafting so I kept putting it off , and putting it off, and putting it off, but I did it.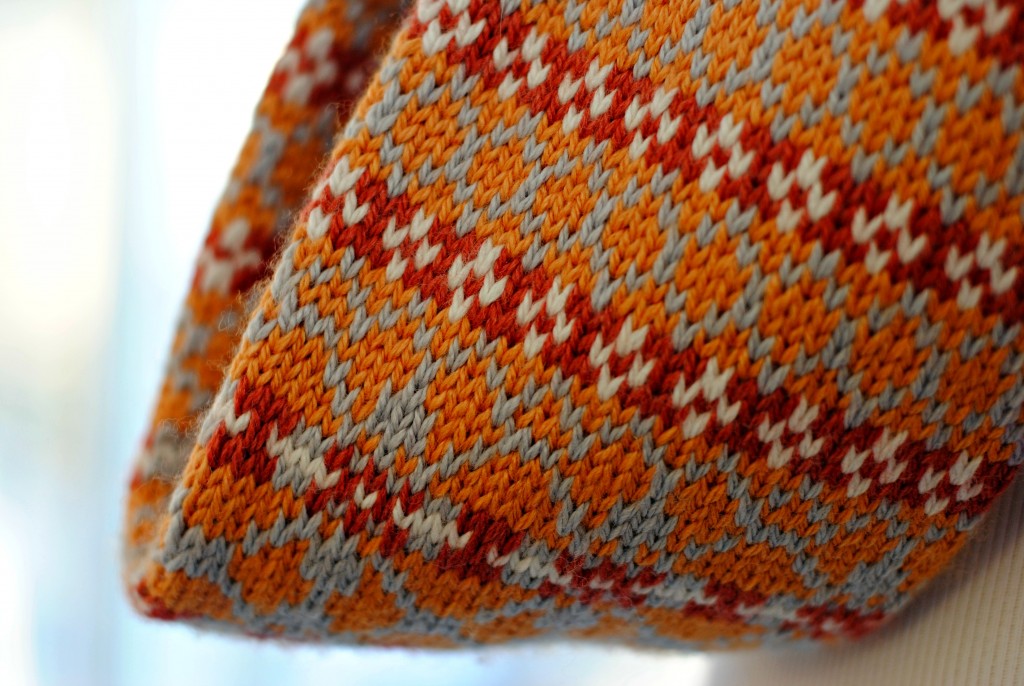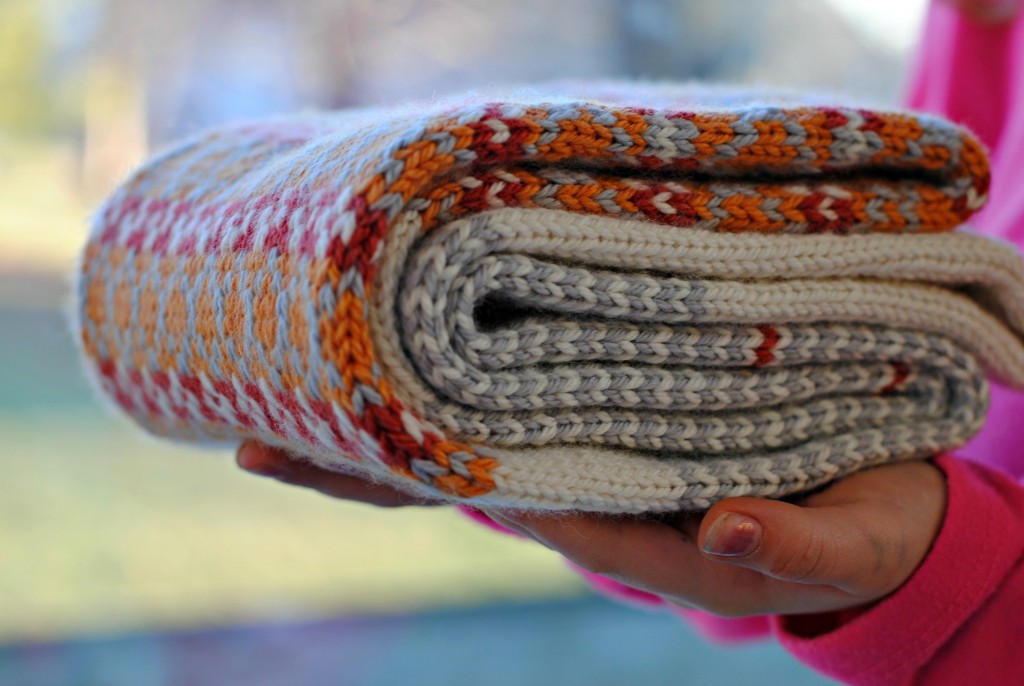 A cowl, knit in the round, with stripes and stranded knitting. I'll be looking for test knitters soon. I'm always looking for awesome knitters for test knitting so if you're interested, leave a comment or send me an e-mail and I'll put you on my list.
Have you finished any projects this week?