This time of year is a whirlwind. The end of the school year. Field trips. Dance auditions. Dance recitals. Softball games. Baseball games. Summer camp prep. TNNA prep. It all happens now.
Juliana is finishing up her second year of dance. She auditioned for one of the competition teams at her studio, and she made two teams! She's doing both jazz and tap. We registered for her classes last week, and she's going from one class a week to 5 classes a week. There will be lots and lots of knitting time for me during her class and rehearsal times. She also is playing t-ball/softball this year, and she loves it so much.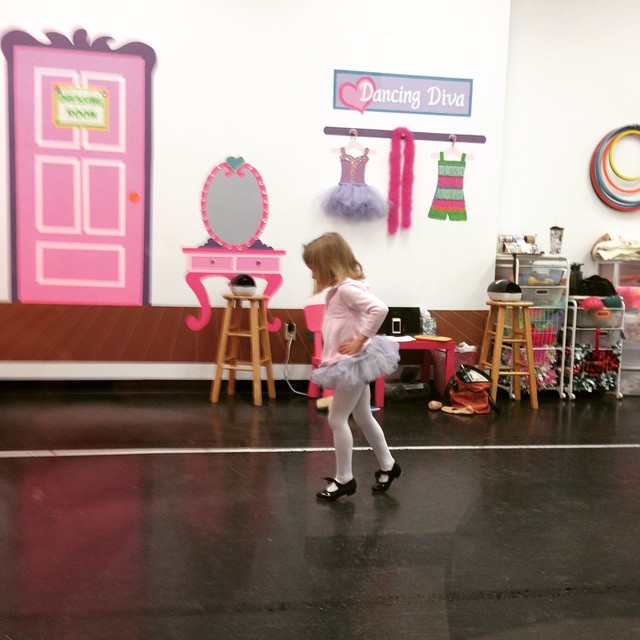 Liam finished up Special Olympics track. He starts baseball with the Joe Nuxhall Miracle League next month. He's finishing up his second year of Cub Scouts, and he's looking forward to the upcoming Crossover Campout, where he'll officially move up to the next level. I went with him and the rest of the second grade to a field trip to Great American Ballpark  and the Reds Hall of Fame and Museum last week. We're big Cincinnati Reds fans so it was pretty awesome.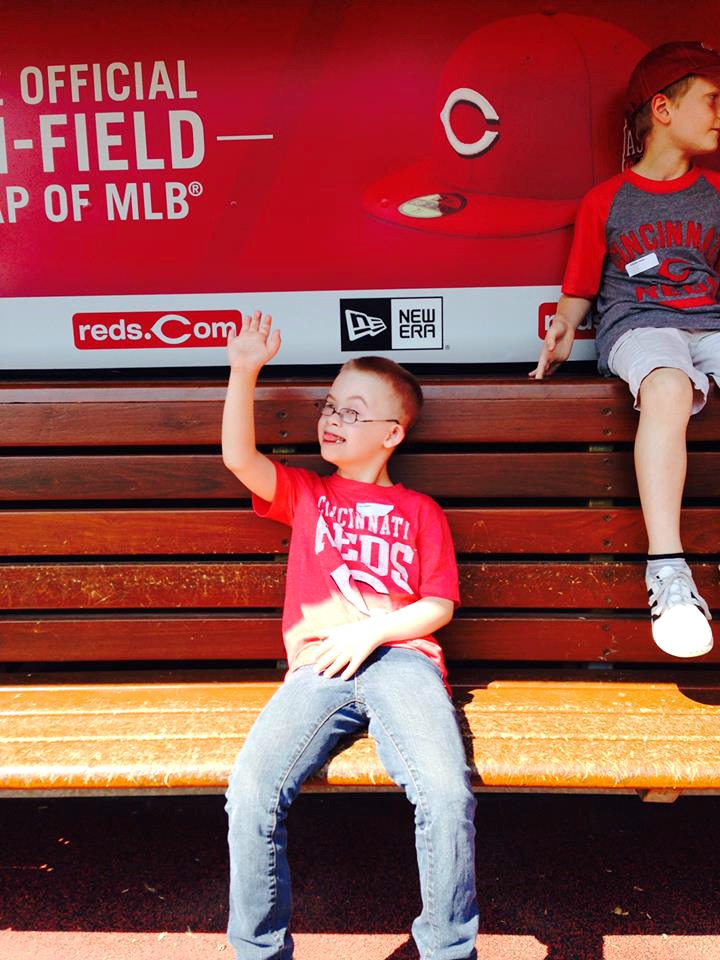 He's totally chilling in the Reds dugout.
As for me, TNNA is rapidly approaching. I'm exhibiting again this year with my pattern distributor so there's a mad rush to get everything ready to display in the booth. I have new business cards, an updated portfolio, display materials, and promotional materials ready to go. This week, I need to look over all of my samples and wash and block those that need it. I also need to finish a few new designs. I have a new pattern that will debut at TNNA, and I can't wait for you to see it. If you shop at local yarn store, ask if they're going to be attending TNNA. Tell them to stop by and say hi. I love meeting shop owners and employees!
This is one of the things I'm working on and hoping to finish and have ready for test knitting soon (Watch this space for a test knitting announcement). It's a top down shawl with a center panel. The yarn is Hazel Knits Entice Fingering in Cabbage Rose. Mmmm, it's lovely.