What do you get when you have an indie dyer who is a University of Cincinnati graduate and a designer who lives in Cincinnati?
You get Rookwood.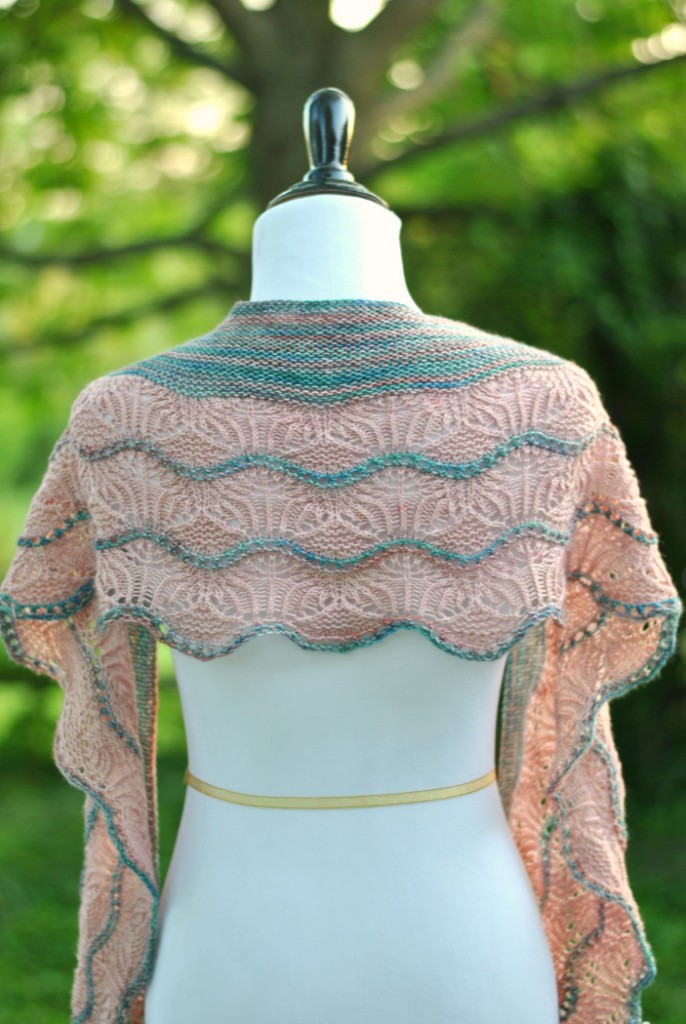 Rookwood is a crescent shaped shawl, worked from the bottom up. The bottom edge has lace, garter stitch, and twisted rib. The body of the shawl is worked in garter stitch with simple short rows.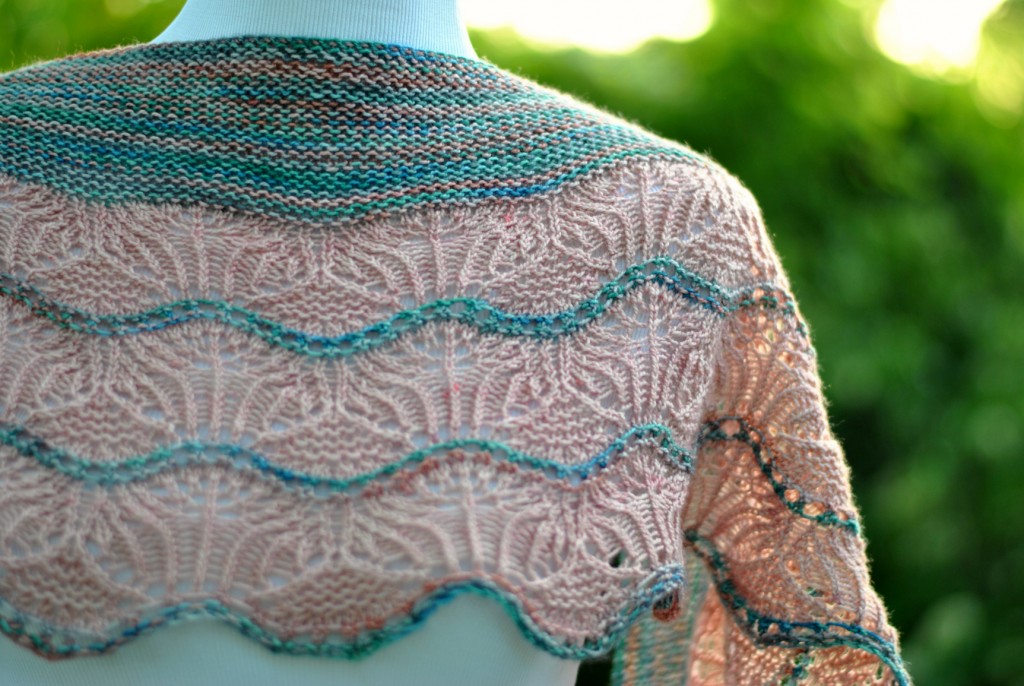 Jeanne from Destination Yarn dyed the colors found in the pottery from Rookwood Pottery. I used a stitch pattern that mimicked the lines and curves found in the pottery.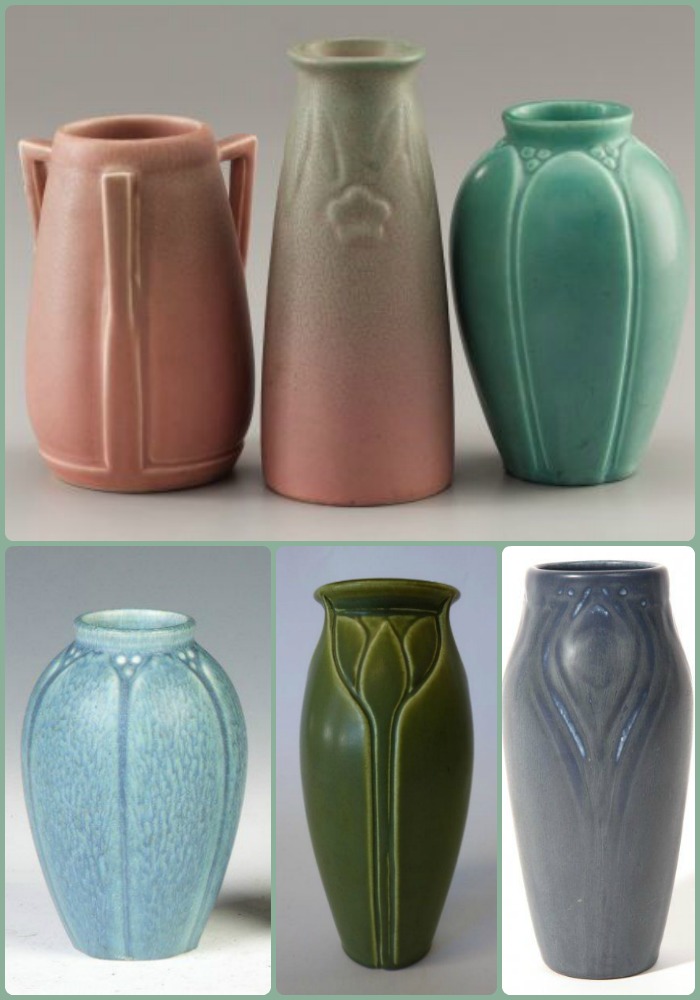 I think we did an awesome job translating the colors and lines from the pottery to yarn and design.
Rookwood is available for purchase on Ravelry. Jeanne will be opening up pre-orders for a kit that contains the yarn and a download code for the pattern on her website. There will also be a knit along for Rookwood hosted in the Destination Yarn Ravelry group. I hope you'll join us for fun and prizes!