One of my goals for 2017 is to release at least one pattern a month.
Okay, I know I said I don't do resolutions, but I do make goals. I know what I want to accomplish, and I have to have a plan to get there.
Releasing a pattern every month requires a fair amount of planning. One of the first things I've started to do is to create a mood board. The mood board sets the feel for the design and helps me firm up the ideas that are floating around in my head. I see themes start to emerge in regards to shapes, lines, and color. I sketch, scribble ideas, look through stitch dictionaries, and look at yarns all based on the mood board. The simple act of creating the mood board really helps me get everything finalized and ready to begin knitting and writing the actual pattern.
Here's the mood board for February's pattern.
February is a grey month so I knew I wanted something bright but seasonal. Frozen leaves and icy waterfalls with the promise of warmer weather to keep you going through the cold, dark days of February.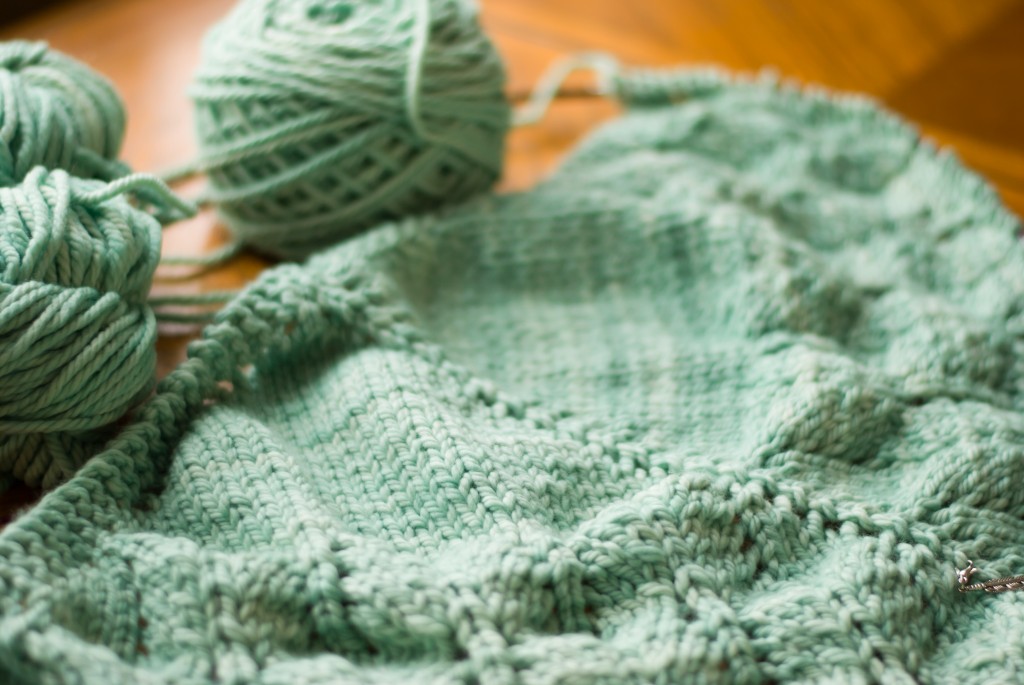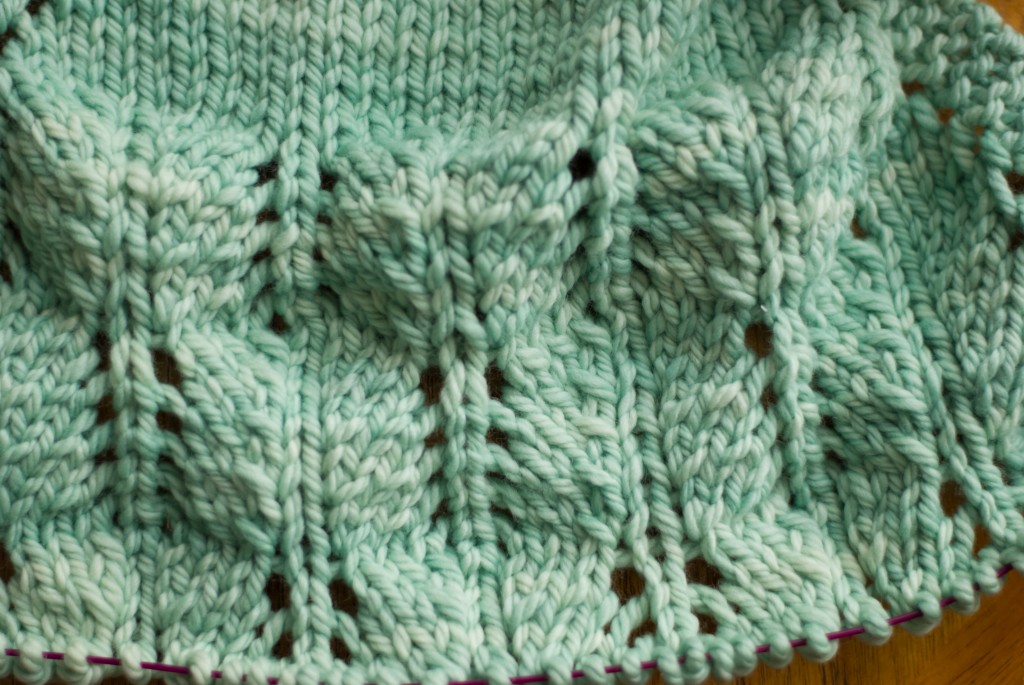 I hope you can see the inspiration from the mood board in the shawl in progress. I'm quite pleased with how things are progressing.