Back in October at Rhinebeck, I purchased 3 skeins of this gorgeous aran weight yarn from Foxhill Farm. The yarn is 100% Cormo wool, and it may be the squooshiest yarn that has ever squooshed. I am totally in love with it, and I plan to buy more of this yarn when I go back to Rhinebeck in 9 months.
I started a new design last week with the yarn. I just love it.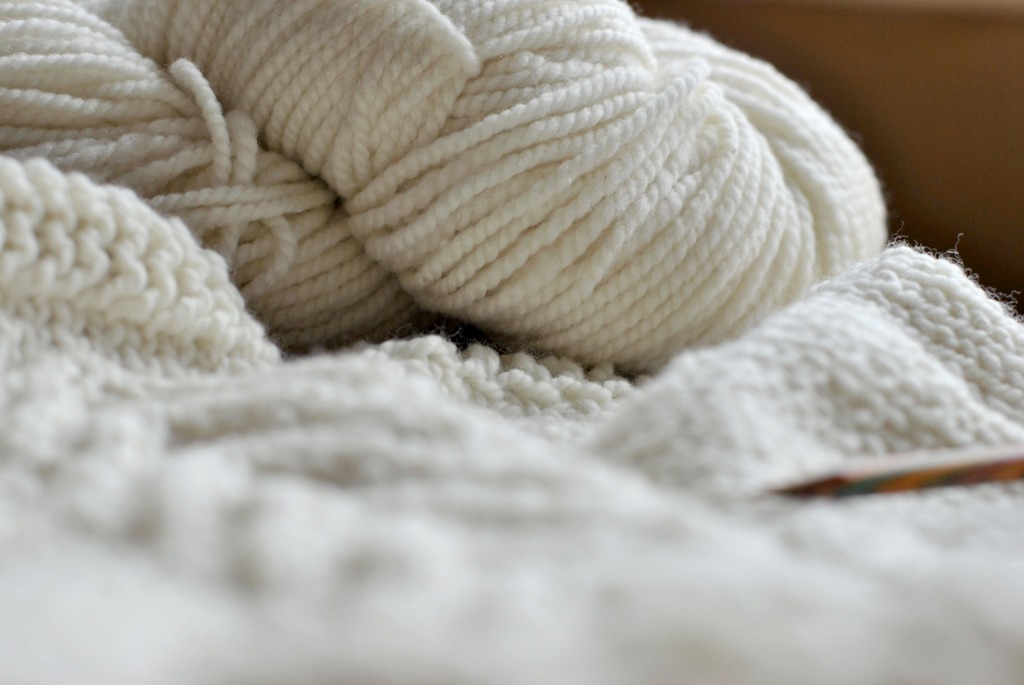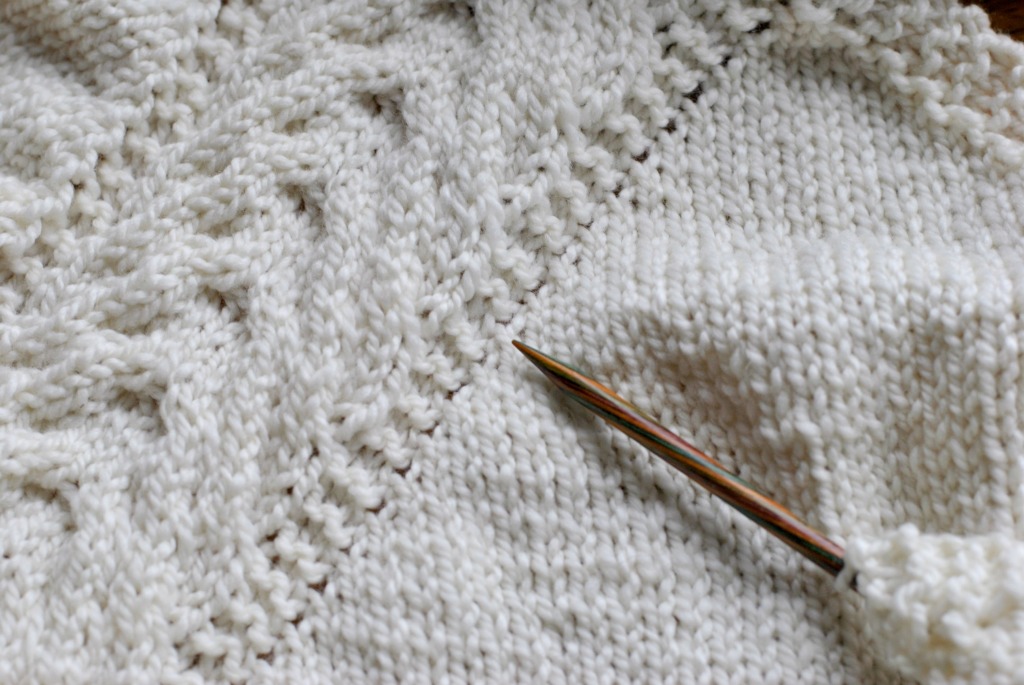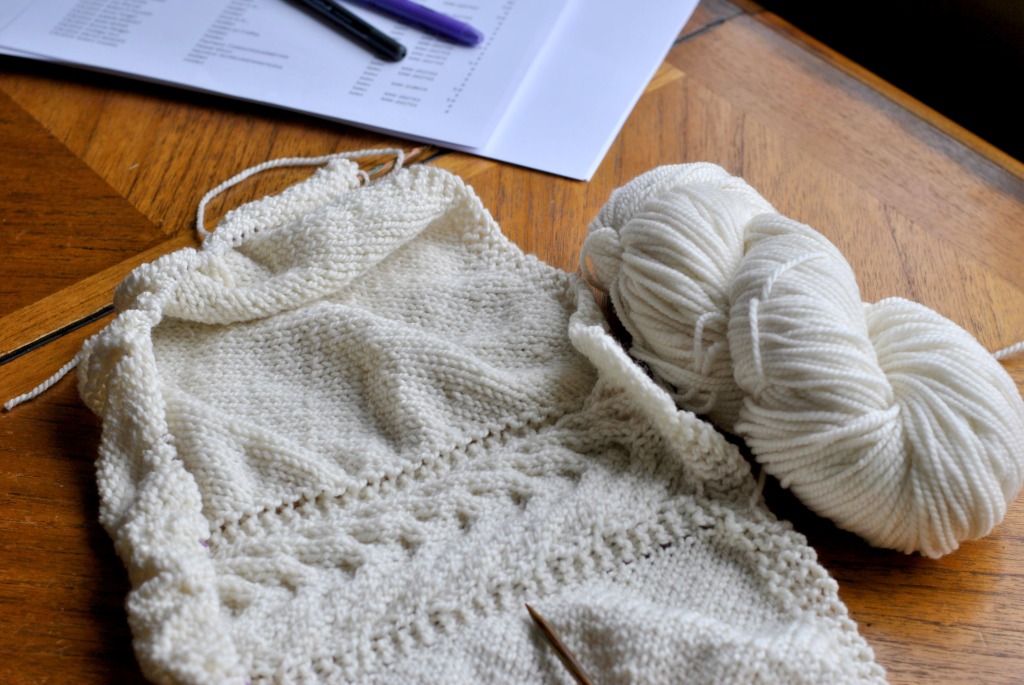 Simple stockinette, a cable panel, and lots of squoosh.
That pile of papers in the background are sales tax reports. Yesterday I spent the day running reports and reviewing the numbers so I can pay the taxes I owe. My reward for finishing the taxes today is winding the next skein of yarn and knitting away on this cozy thing.